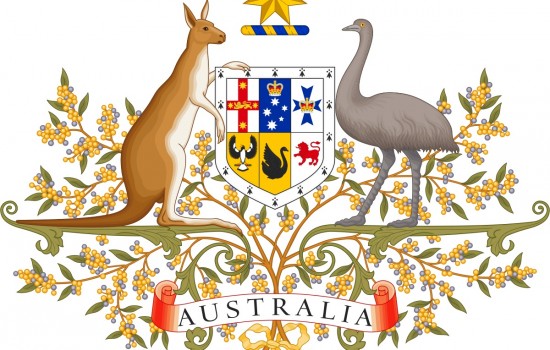 Australia announces $100 million initiative to protect our oceans
The Morrison Government will make an additional $100 million investment to continue leading the world and our region in how we manage our ocean habitats and coastal environments and contribute to the global task of reducing emissions.
As the world's only island continent, Australia has always understood that how we manage our oceans and coastal environments will determine the success or failure of our world's efforts to address climate change. That is why we have been leading the world in taking action in this important area.
The investment package will target 'blue carbon' ecosystems that involve seagrass and mangroves playing a key role in drawing carbon out of the atmosphere. The package will also support Australian Marine Parks, expand the Indigenous Protected Areas into Sea Country and protect marine life.
Prime Minister Scott Morrison said Australia's oceans economy not only supported 400,000 jobs and was projected to contribute $100 billion each year, but would also be key to Australia's role in driving down emissions.
"Our oceans are part of the lifeblood of our economy and this investment will secure those jobs and the important role our oceans can play in our efforts to cut emissions," the Prime Minister said.
"The climate and the planet's oceans are inextricably linked. This investment is a major contribution to domestic and international efforts to build healthier oceans and combat climate change.
"Our oceans are part of our national identity and critical to the daily lives of millions of Australians. Around 85 per cent of our population lives within 50 kilometres of the coast so every Australian understands the vital role our oceans play.
"This investment will boost the seagrass and mangroves that will help cut emissions and it'll mean cleaner beaches, lower fisheries bycatch, more fish stocks, better protection for turtles and seabirds, and help for coastal and Indigenous communities reliant on the ocean for their livelihoods."
Minister for the Environment, Sussan Ley said, "The investment will see effective action that provides direct benefits to Australians through growth in the tourism, research and fisheries sectors, as well as deliver significant environmental outcomes.
"I am so proud to see Australia continue its leadership in oceans. This announcement keeps Australia at the forefront of global leadership in oceans and marine protection.
"The package will be delivered across four key areas of Australia's oceans management, implementing on ground actions to support Australian Marine Parks, expand the Indigenous Protected Areas into Sea Country, restore blue carbon ecosystems and protect iconic marine species."
$39.9 million will go towards reinforcing Australia's position as a world leader in marine park management which includes:
$19.4 million to be delivered through two additional rounds of the successful Our Marine Parks Grants program which will create opportunities for industry, community organisations and Indigenous communities to further engage and connect with the management of Australian Marine Parks.
$15 million towards ocean discovery and restoration projects to help us understand more about our marine parks.
$5.4 million for steps to support the health and sustainability of the pristine waters around Australia's Indian Ocean Territories.
$11.6 million will be delivered over two years to incorporate Sea Country in Indigenous Protected Areas in nine locations, to provide Indigenous communities with economic and employment opportunities.
$30.6 million will be invested in practical action to restore and account for blue carbon ecosystems. This will improve the health of coastal environments in Australia and around the region and export Australia's internationally recognized expertise in ocean accounting, while boosting regional employment and enabling us to account for the value of these habitats as blue carbon repositories
Almost $19 million will go to four major on-ground projects restoring coastal ecosystems across the country, including tidal marshes, mangroves and seagrasses
$10 million will provide three major on-ground projects to assist developing countries in the region restore and protect their blue carbon ecosystems
Over $1 million will help to solidify Australia as a leader in ocean and natural capital accounting assistance – this enables us to understand and account for the environmental and economic benefits of protecting these critical ecosystems.
$18 million will target practical actions to protect iconic marine species, improve the sustainability of our fisheries through reducing bycatch and stimulate investment in our oceans
$10 million will deliver ocean health through at least 25 targeted projects to restore and protect threatened marine species, eradicate invasive species from our islands and restore coastal habitats.
$5 million will fund new and innovative measures to support the marine environment and sustainable fisheries through practical measures to avoid bycatch of threatened species
$3 million will support the roll-out of ocean accounting at a national scale
The package will create regional jobs, engage coastal and Indigenous communities and the private sector, deliver actions to improve environmental outcomes for species and ecosystems, and provide a clear pathway for working with all sectors to realise Australia's ocean potential.
The Government has also committed a new $59.9 million to develop a high-integrity carbon offset scheme in our Indo-Pacific region.
Minister for Energy and Emissions Reduction Angus Taylor said the scheme would be modelled on the Government's successful Emissions Reduction Fund to stimulate investment in high-quality projects that deliver offsets that meet the requirements of the Paris Agreement.
"The Emissions Reduction Fund is one of the largest and most robust offset schemes in the world. We see an opportunity to work with our Indo-Pacific partners, and pass on the know-how and success of that program to reduce emissions and create jobs," Angus Taylor said.
The investments are in addition to more than $1.1 billion the Morrison Government has this week announced it will invest in low emissions energy technologies such as hydrogen and carbon capture and storage, and is in addition to the $18 billion of investment the Government is making alongside the Technology Investment Roadmap over the next 10 years to drive at least $70 billion of total new investment in low emissions technologies in Australia by 2030.
April 23, 2021