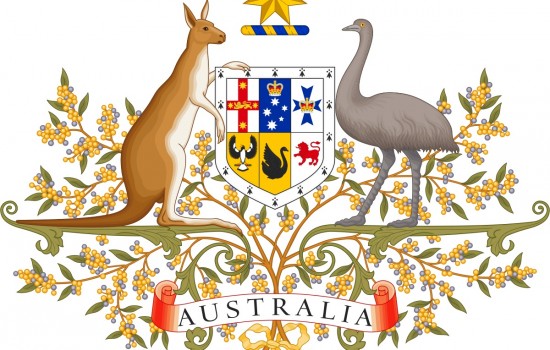 Resumption of Indian repatriation flights to Howard Springs
Government chartered repatriation flights to the Centre for National Resilience at Howard Springs for Australians returning from India will resume on May 15, after the completion of the current temporary ban on re-entry, the Morrison and Gunner Governments confirmed today.
Since the pause on flights from India commenced there has been a sustained reduction in COVID-19 positive cases originating from India in Australia's quarantine system.
The National Security Committee of Cabinet was advised yesterday that the pause was working and that this would allow the repatriation flights to resume after May 15.
The temporary ban will remain in place until that time, as intended.
The number of COVID-19 positive cases in the Howard Springs has fallen to 21, from more than 50 cases a week ago, and positive cases associated with previous facilitated flights from India are on track to reach zero by 14 May.
Repatriation flights into the Howard Springs will resume on May 15 with one flight per 7-9 days, with an estimated 1,000 Australians returning by the end of June. Vulnerable Australians will be prioritised on these flights.
An initial repatriation flight to Darwin will leave India on May 15. Two further repatriation flights to the Northern Territory from India will be scheduled during May.
Prime Minister Scott Morrison said the flight pause has given the quarantine system space to operate safely and to protect Australians from the COVID-19 pandemic, with the travel pause remaining in place until May 15 with no changes.
"The global COVID-19 pandemic continues to rage outside Australia's borders and the temporary pause on flights continues to give our quarantine facilities time to reduce infection rates and reduce the risk of COVID escaping into the community," the Prime Minister said.
"Closing our international borders and the use of quarantine for returning Australians has protected the health of all Australians during the pandemic and given us a way of life that is the envy of the world.
"I have written to state and territory leaders to invite their participation in receiving direct repatriation flights from India over the coming weeks to further assist the efforts in Howard Springs.
"I want to thank the Gunner Government, NT Health and our AUSMAT teams for continuing to provide safe and effective quarantine facilities at Howard Springs that is the best facility in the world."
New measures will be in place for all resuming flights from India into the Northern Territory, which will require passengers to return both a negative COVID-19 Polymerase Chain Reaction (PCR) test and a negative Rapid Antigen test before boarding.
Northern Territory Chief Minister Michael Gunner said these measures ensure the Commonwealth and Territory Governments can continue to get Australians home from India safely, while ensuring the case load at Howard Springs remains manageable.
"The Territory always stands ready to help our fellow Australians and we were there to help those first Aussies home from Wuhan at the start of this pandemic," Chief Minister Gunner said.
"There is a humanitarian crisis in India and we have the gold standard facility with the health care heroes the country needs at our Centre for National Resilience to help get Australians home safely.
"We are pleased with the drop in the active COVID-19 case load we have seen at Howard Springs since the temporary pause on re-entry from India, and our clinical advice is that it is now safe to resume flights."
Commonwealth and Northern Territory health experts will assess the effectiveness of new pre-flight testing and isolation measures on infectivity rates in returning Australians on these May repatriation flights from India.
While Howard Springs has managed the current COVID-19 peak without a single breach, it was important to reduce the high rate of incoming active cases during the second half of April to avoid putting pressure on the facility and NT Health systems.
As a close friend and comprehensive strategic partner, Australia stands with India as it battles a surge in COVID-19 cases. More than 20,000 Australians have returned home on repatriation flights since the beginning of the pandemic. The Commonwealth and Territory governments are committed to continuing to get Australians home safely.
The Commonwealth Government's Biosecurity Act 2015 Determination has been effective in stemming the flow of positive cases into Australia to ensure the safety of Australia's quarantine system. The Determination was designed to be a temporary measure and the medical advice provided to the Minister for Health is that it will be safe to remove the Determination on 15 May.
The current ban on direct commercial passenger flights between India and Australia remains in place and will be reviewed shortly.
Restrictions on travel exemptions for Australians seeking to travel to India will continue.
May 07, 2021