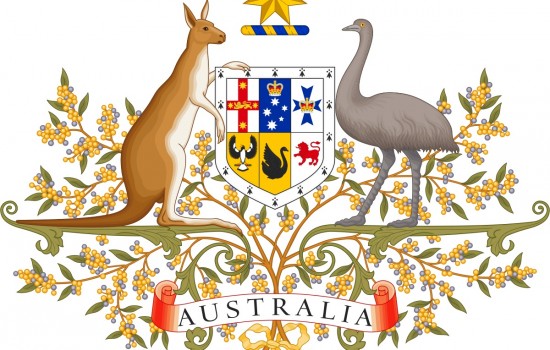 Locking in Australia's fuel security
The Morrison Government is taking strong action to further boost Australia's long-term fuel security by locking in the future of our refining sector.
The Government's fuel security package will help secure Australia's recovery from the COVID crisis and it will help secure our sovereign fuel stocks, locking in jobs and protecting families and businesses from higher fuel prices.
Prime Minister Scott Morrison said the Government was delivering on its commitment to maintain a self-sufficient refining capability in Australia by supporting the operation of the Ampol refinery in Lytton (Queensland) and the Viva Energy refinery in Geelong (Victoria). The package will protect the jobs of 1,250 direct employees across the two refineries and create another 1,750 construction jobs.
The Prime Minister Scott Morrison said locking in Australia's fuel security would deliver benefits for all Australians.
"This is a key plank of our plan to secure Australia's recovery from the pandemic, and to prepare against any future crises," the Prime Minister said.
"Shoring up our fuel security means protecting 1,250 jobs, giving certainty to key industries, and bolstering our national security.
"Earlier investment in Australia's ability to produce better quality fuels, including ultra-low sulfur levels, will also improve air quality and deliver an estimated $1 billion in lower health costs.
"Major industries like agriculture, transport and mining, as well as mum and dad motorists, will have more certainty and can look forward to vehicle maintenance savings and greater choice of new vehicle models.
"This next stage in our plan for Australia's recovery will create jobs and make our country more self-sufficient and secure."
Minister for Energy and Emissions Reduction Angus Taylor said Australia's economy is reliant on fuel and this significant package will not only lock-in our refineries, but the jobs of thousands of Australians.
"Fuel is what keeps us and the economy moving. That is why we are backing our refineries," Minister Taylor said.
"Supporting our refineries will ensure we have the sovereign capability needed to prepare for any event, protect families and businesses from higher prices at the bowser, and keep Australia moving as we secure our recovery from COVID-19."
The 2021-22 Budget initiatives include:
variable Fuel Security Service Payment (FSSP) to the refineries, funded by the Government, which recognises the fuel security benefits refineries provide to all Australians;
Up to $302 million in support for major refinery infrastructure upgrades to help refiners bring forward the production of better-quality fuels from 2027 to 2024; and
$50.7 million for the implementation and monitoring of the FSSP and the minimum stockholding obligation (MSO), ensuring industry complies with the new fuel security framework.
The variable FSSP has been costed up to AUD$2.047 billion to 2030 in a worst-case scenario.
This figure assumes that both refineries are paid at the highest rate over the entire nine years in COVID-19-like economic conditions, which is unlikely as the economy recovers.
Actual payments are expected to be less than this, as payments are linked to refining margins at the time and to actual production of key transport fuels.
Payments will be made between the following ranges, limiting the downside risk for refineries:
Refineries will receive 0 cent per litre (cpl) when the margin marker hits $10.20/bbl (the collar)
Refineries will receive a maximum of 1.8 cpl when the marker drops to $7.30/bbl (the cap).
This will mean that the refineries are only supported in downtimes, and will not receive Government support when they are performing well.
Refineries will have an option to extend the support and their commitment out to mid-2030.
The Government is also ensuring better quality fuel is provided across Australia earlier.
We will work with the refineries to bring forward improvements to fuel quality from 2027 to 2024 by co-investing with domestic refiners to undertake the necessary infrastructure upgrades for low sulfur fuel production.
Accelerating the necessary major infrastructure upgrades will create up to an additional 1,750 construction jobs, bringing flow-on benefits to the Lytton and Geelong communities.
The Government will also accelerate the industry-wide review of the petrol and diesel standard to 2021, including a consideration of aromatics levels. This aims to create a Euro-6 equivalent petrol and diesel standard that are appropriate for Australia.
The Government will work with both refineries on their plans to consider future fuel technologies and other development opportunities. This will include the refineries' roles in the roll-out of future fuels, such as electric vehicle charging and hydrogen transport infrastructure.
The Government will introduce the Fuel Security Bill to the Parliament in the coming weeks. This Bill will implement the FSSP to ensure it can begin on 1 July 2021, and set the key parameters for the Minimum Stockholding Obligation that will commence in 2022.
This package implements the Morrison Government's commitment to the refining sector, announced as part of the 2020-21 Budget, and complements other measures including increased onshore diesel storage and taking advantage of record low prices to store oil in the US Strategic Petroleum Reserve.
May 17, 2021