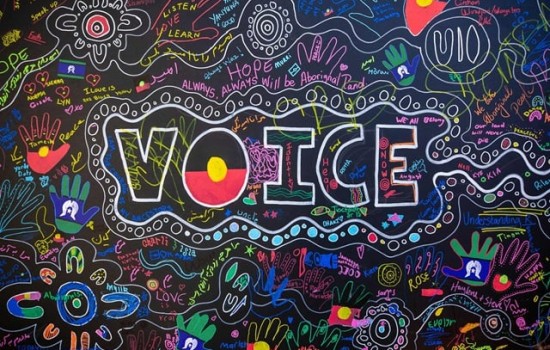 Australians says 'NO'
Australians have rejected recognising Aboriginal and Torres Strait Islander people as the nation's first people in the constitution through the establishment of a Voice to Parliament advisory body.
The ABC has projected the referendum will fail to meet the double majority needed for it to pass.
Nationally, a majority of voters said No to the proposed constitutional change.
The ABC has projected majority No votes in Tasmania, New South Wales, South Australia, Queensland, the Northern Territory, Victoria and Western Australia.
The ACT, which like the NT is only included in the national majority, is projected to be the only jurisdiction to return a Yes vote.
The Voice to Parliament would have been an advisory body with no power of veto but permanently enshrined in the constitution, meaning a future government of the day could not abolish it without holding another referendum.
The Voice was first proposed after hundreds of Indigenous Australians, who took part in the Uluru Dialogues, issued the Statement from the Heart six years ago. That statement called for a constitutionally enshrined Voice along with truth telling and treaty.
"While tonight's result is not one that I had hoped for, I absolutely respect the decision of the Australian people and the democratic process that has delivered it," Prime Minister Anthony Albanese said.
He said the nation must now come together to overcome the disadvantage that Indigenous Australians face because "no one could say more of the same is good enough".
Mr Albanese said the "real division" in Australia was one of disadvantage, which he defined as the gap between Indigenous and non-Indigenous Australians in life expectancy, education and the rates of suicide and disease.
"A great nation like ours can and must do better for the First Australians," the prime minister said.
Opposition Leader Peter Dutton said the result was "good for the country".
"This is a referendum that Australia did not need to have," he said.
"What we have seen tonight is Australians literally in their millions reject the prime minister's divisive referendum."
ABC election analysts said the results in Sydney looked similar to the 1999 republic referendum, with eastern suburbs voting Yes, while western suburbs, which include many Labor strongholds, voted No.
Green said the results showed a correlation between affluent electorates and Yes votes.
ABC News, October 14, 20203